You may have noticed I have not posted in a while. We recently moved from Michigan to Texas and during that time, I let a few lesser commitments slide. That is not to say I do not value my blog, I merely value other aspects of my life more1. Now that we are settled and some of the more frantic aspects of the move are over with, I thought it appropriate to get posting again and began crafting my next entry in my series on Octokit. However, there is something more pressing that I have to share first. I want to tell you about someone very special.
In 2001, a few months after having graduated from university and moving to Cambridgeshire, my housemate, Adam, and I decided to check out the local pub2. It was on that first visit to the Red Lion in Stretham that I met Mary, who at the time was working behind the bar. She was joyful, sparkling, kind, and funny. Like the most excellent of those who work a bar, she made us feel welcome, like we belonged. For the first time, I felt like Stretham was home.
The next time I remember seeing Mary was a day or so later when Adam and I were walking across the village green. She came walking towards us, holding the hand of a little girl.
Adam memorably said, "Is that yours?"
"That" turned out to be Mary's daughter, Jordan. It also turned out that Mary, along with her adorably cheeky daughter, lived next door to us and over the months to follow we became friends. Most Thursdays3, Mary held her "Top of the P, Top of the I" club4 where we would share a drink, a smoke, and a lot of laughs, often while watching "Enders"5 or some other nonsense. I have many fond memories of us sitting in her lounge, kitchen, or backyard, in the pub, or in the beer garden behind it; all of them with Mary smiling and laughing and sparkling.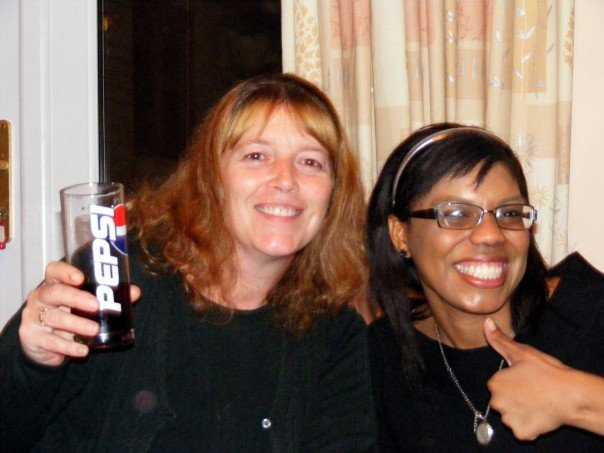 When I was happy, she would laugh with me. When I was sad, she would sit with me. When I was stupid, she would tell me. Mary became the best of friends; unafraid to be honest, never judging, always supportive. A counsel and a partner in crime (I suspect this is the case for many of her friends). On the day I left for the US, it was Mary that stood in her dressing gown in the backyard of her house to wave goodbye, smiling and sparkling.
On return trips to England, I always did what I could to get to Stretham and see all my friends, stopping by the Red Lion for far too many drinks and never enough good times. I did not always succeed. For those that live far from their friends and family, it is an all too familiar experience to never have enough time to see everyone. On one occasion I visited Cambridgeshire but could not see Mary, she understood.
"Next time," she said.
And so it was that earlier this year, Chrissy and I stopped by Stretham to see Mary and Jordan. Though we spent some time at the Red Lion catching up with some old familiar faces, it was back at Mary's I remember most. There we met the amazing young woman Jordan grew up to be, we shared stories of the times we had shared before6, and we got to know Russ, the love of Mary's life. We spent as much time with them as they could stand and it was wonderful. Jordan was sarcastic and sassy, Russ was witty and wonderful, and Mary was smiling and sparkling, more than I ever remember her doing before. There was even one surviving PEPSI glass from the "Top of the P, Top of the I" club and we put it to good use. The time we spent with Mary and her family, seeing her happier than ever, surrounded by love was one of the highlights of our trip.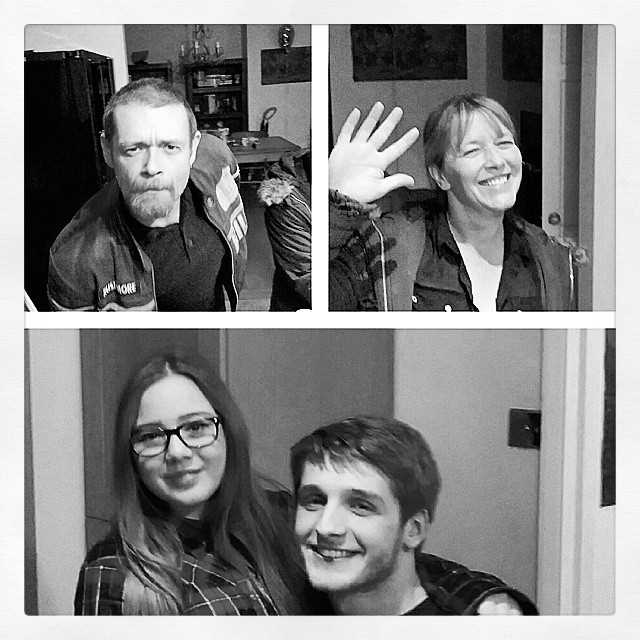 "It takes a minute to find a special person, an hour to appreciate them, and a day to love them, but it takes an entire lifetime to forget them."
And so it goes. Yesterday, a dear friend reached out to me and informed me that Mary had died. Some time, while I was asleep or doing something else unremarkable, the world lost some of its shine. No reason. No fanfare. No sparkle.
Russ, Jordan, and the rest of Mary's family and friends are grieving and I with them. There's nothing more to say about that.
Every day of our lives, we carry our friends with us, no matter where they are. They are there when we cry and when we laugh, when we have to make difficult decisions, and when we just want to reminisce. I am grateful for the moments shared with my friends and for them making me a part of their world. Mary was one of a kind and everyone that knew her is better for it.
---