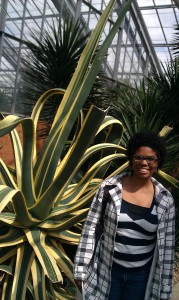 Last April, Chrissy and I took an impromptu trip to one of our favourite places in the Ann Arbor area, The University of Michigan Matthaei Botanical Gardens. Rather than wander the trails, enjoy the gardens or pop inside the MiSo house, we decided to take a stroll through the conservatory. Recently changed to be a free exhibit, the conservatory is bursting with fascinating and colourful plants from around the world and well worth a leisurely visit should you have the time.
Given that this was a spur of the moment trip, I didn't even think to bring a camera so here is a selection of photographs taken using my phone1 (I doubt having a camera would've made much difference other than to prolong our visit while I pretended I could get a perfect shot).
In hindsight, I should have taken notes on what I was photographing, but I didn't; perhaps you can identify some of the plants yourselves and post a helpful comment. Please enjoy.
---
HTC Evo 4G ↩