For the last few weeks, SEMjs, Girl Develop It Ann Arbor, and some volunteers from the local developer community have been working toward putting on an event for International Nodebots Day, a day of events held around the world for building and hacking bots using JavaScript, node, and Johnny-Five. Most of the Ann Arbor team got to enjoy the fruits of our labor on Saturday.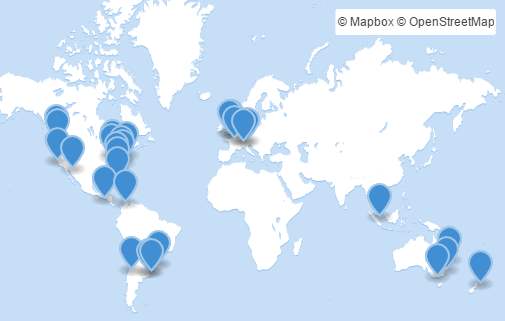 While most of the day was set aside for building the bots and getting them moving, the last couple of hours were set aside for the exciting finale; seeing the bots battle each other in the Octagon. The aim of each battle is simple; push the other bot out of the arena. It is always fun to see the vastly different bots come to blows as an audience of competitors and impartial spectators bey for bot blood. Sadly, due to concerns over the bot being badly damaged (a somewhat rare occurrence), technical problems, or a desire not to compete, not every bot enters the battle tournament. There were two bots independently created on Saturday that I really wish had battled each other, shown below; Tank Kitty and The Mouse1.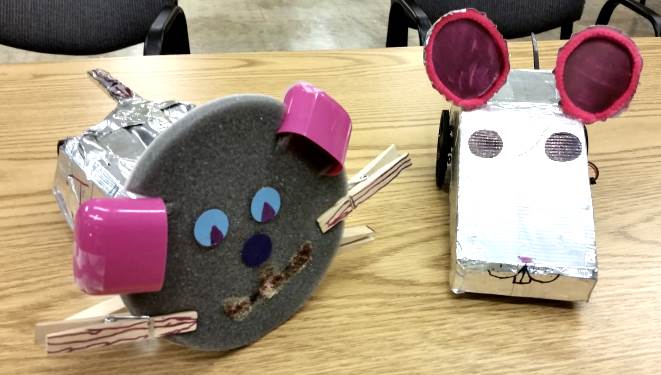 We had 17 competitors in our BattleBot tournament, with no two bots alike (always surprising to me since the base kit for each bot is identical). The winning bot for this event was Brick. Like the name implies, Brick was a brick, and a nimble brick at that. With wheels strapped to the bottom, an Arduino board strapped on top, and a hefty weight advantage, Brick maneuvered, dodged, and pushed its way to a victory that seemed inevitable from the first round. After watching Brick dominate the brilliantly (though perhaps, optimistically) named Gunther, The Destroyer of Dreams, there seemed little doubt that Brick was likely to demolish every opponent it faced. No flipper was powerful enough to lift Brick, and no wheel nor anchor had the grip to stop a brick in its tracks. It turns out that motorizing a ten pound brick is a solid strategy, though I still question the mind of a person who has the forethought to bring a brick to such an event. You can check out Brick's performance below in the highlight reel filmed and edited by John Chapman of SEMjs.
In organising this event, we drew on the experiences of our own in-house nodebot hackathon at CareEvolution, which Brian Genisio had organised, and the two day CodeMash events, also organised by Brian with the assistance of a small volunteer team. Whether it is experiences like "propellers should be banned" to assets like the lab of components and tools, or the fantastic CAD files for laser-cutting bot chassis and wheels (thanks to Ken Fox), we always learn something new from each event, and Saturday was no different. Thanks to Brick, we now know that a weight limit needs to be added to the battle rules2.
Not everyone who participated was working toward a showdown in the Octagon. There were quite a few people there doing their own thing, like the creator of FlipflopBot, who decided to work on a novel line following creation.
It was a long, but immensely satisfying day thanks to the creative kids and adults that participated, the hard work of the volunteer team (Ronda Bergman, Dennis Burton, Julie Cameron, John Chapman, Ken Fox, Brian Genisio, Jeanette Head, Chrissy Yates, and me), the support of their families, and the generosity of the sponsors; Menlo Innovations, which provided the space to host the event; CareEvolution which sponsored the nodebots lab that participants used to build and customize their bots; and Quantum Signal, which generously sponsored awesome t-shirts for each of our attendees and volunteers.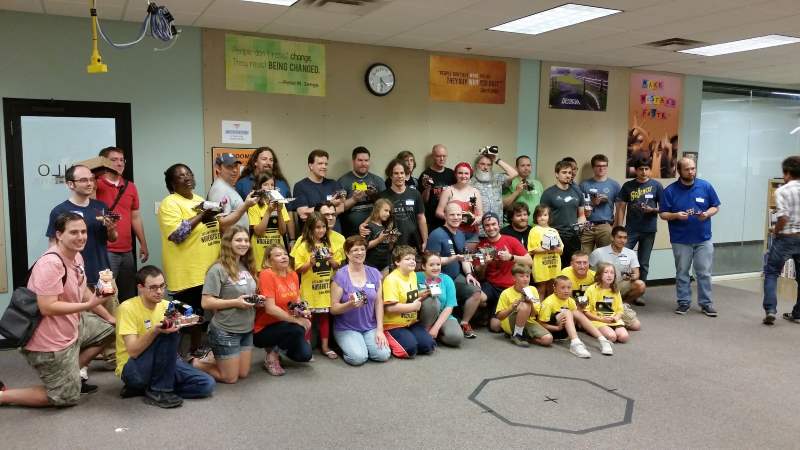 With that, another successful nodebots event is behind us. It was barely over before the team started discussing what we might do next time. What might we do next time? I guess you'll have to wait and see.
---
If you're interested in more information on our event or nodebots in general, a good starting point would be nodebots.semjs.org or the nodebotsday github repository.
---
A name I have invented since I failed to get the bot name from its creators ↩

and perhaps, a new "BrickBot" event needs to be added for those that happen to bring their brick to battle ↩